NDS expertly restores structural damage, addressing visible and hidden issues. Trust our skilled team for comprehensive assessments and cutting-edge techniques, bringing back stability for a safe property.
prepare for the unexeprected
Make sure your business knows what to do and who to call in an emergency.
Why you Need to contact professionals from NDS
Roof Damage affects the rest of your property, your safety and the safety of the contents of your home or business. Let our professionals guide you through each step of the road to recovery from understanding what your insurance will cover to making the needed repairs.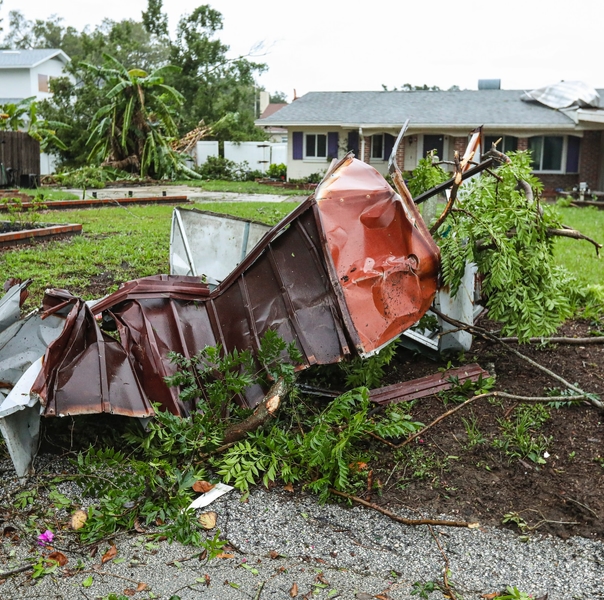 NDS Leads you From Devastation to Restoration
If your roof has been damaged by a storm, there are a few steps you can take to ensure the damage is properly addressed.

Do not attempt to make any repairs yourself, as this can be dangerous and may void your insurance coverage.
First, assess the damage by inspecting your roof for any visible signs of damage, such as missing or broken shingles, dents, cracks, or holes. If you are unsure about the extent of the damage, it is best to consult with a professional team to avoid any potential hazards.

Next, document the damage by taking photos and videos of the affected areas. This will be useful when you file a claim with your insurance company. Contact your insurance provider as soon as possible to report the damage and initiate the claims process.
Your key to successful recovery
With NDS PRIME™ Program, you can proactively plan and minimize the impact of unforeseen events on your business.
Just a phone call away
24/7 priority emergency response
Managed assistance during emergencies
Access to continuing education courses
Pre-event planning
Timely, cost-effective recoveries
Just a phone call away
24/7 priority emergency response
Managed assistance during emergencies
Access to continuing education courses
Pre-event planning
Timely, cost-effective recoveries
discover related services
COMPANIES THAT RELY ON NDS
Don't face challenges alone
Our nationwide network can handle disasters of any magnitude