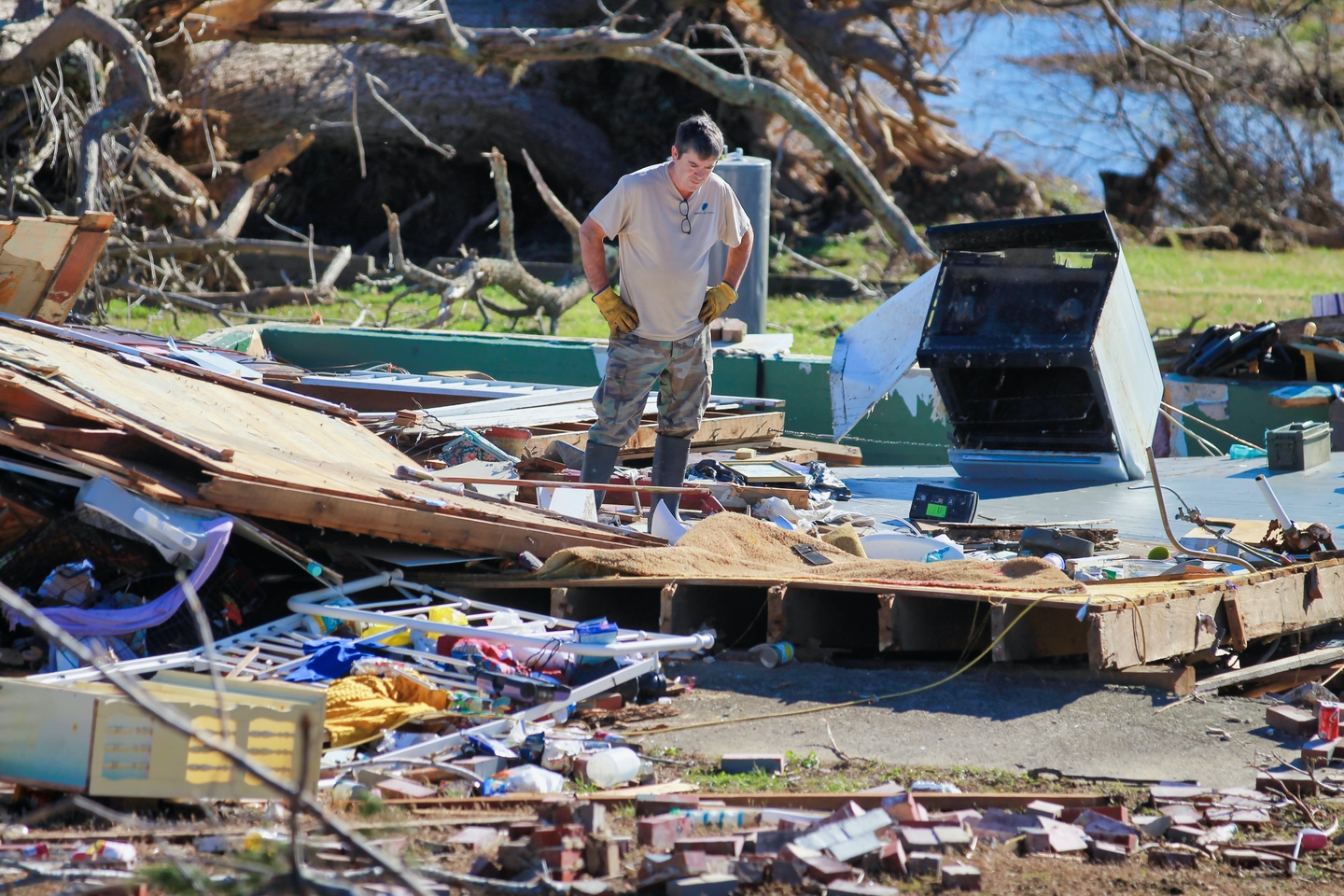 When a tornado hits your home or business, safety is the top priority. After the storm, recovery planning is essential. Trust the experts at National Disaster Solutions to help. We'll work closely with each customer to address their unique needs and guide them through the recovery process efficiently.
prepare for the unexeprected
Make sure your business knows what to do and who to call in an emergency.
Why you Need to contact professionals from NDS?
When sudden and unexpected strong winds hit from a Tornado, between the speed and the rapid changes in direction, the damage left in its wake can be devastating to a home or commercial property. The first thing you'll want to do is call our team, who specialize in wind damage services.
Tornadoes are one of the most violent and destructive natural disasters that can occur. They are capable of causing massive amounts of damage in a matter of seconds, leaving a path of destruction in their wake. 
Homes and buildings that are hit by a tornado can be completely destroyed or severely damaged. Roofs can be ripped off, walls can collapse, and entire structures can be lifted off their foundations. The damage is often so severe that it can take months or even years to fully rebuild and recover from a tornado. At National Disaster Solutions, we take wind damage restoration very seriously to ensure you are not dealing with the repercussions for years to come.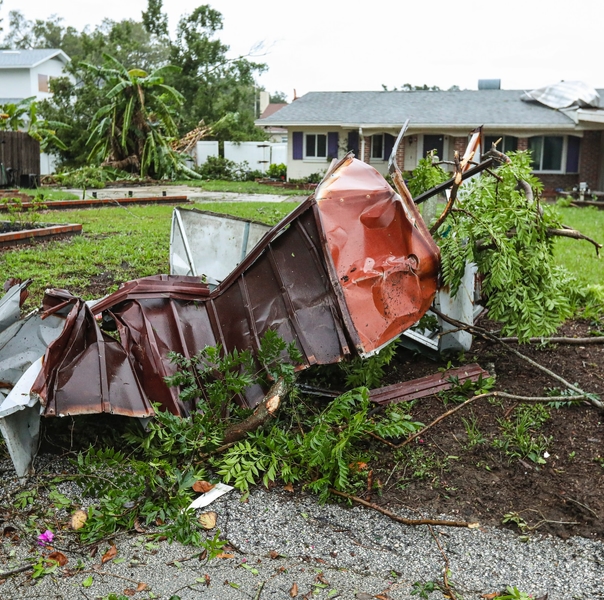 NDS Leads you From Devastation to Restoration
In addition to the physical damage, tornadoes can also cause emotional trauma for those affected. The sudden and unexpected nature of tornadoes can leave people feeling helpless and vulnerable. It is important for those impacted to seek support and resources to help them cope with the aftermath of a tornado and to enlist professionals like our NDS team to help begin your journey to restoring your property. 
In the event of a tornado, here are steps to help you prepare and remember, the most important thing during a tornado is to stay safe. Take these steps to prepare and stay vigilant, and you'll be better equipped to handle whatever damage you experience. Our team of experts is ready to help you restore your property once the storm dies down.
Create a plan for your business, including a designated meeting spot and an emergency kit. Make sure everyone knows what to do in the event of a tornado. And ensure your loved ones and family are aware of your emergency plan. 

Keep an eye on the weather forecast and listen to local news for updates on severe weather. Consider investing in a NOAA Weather Radio for up-to-date alerts.
3. Prepare your business or home
If you live in an area prone to tornadoes, consider installing storm shutters or reinforced doors and windows. Make sure your roof is securely attached to the walls. Clean up your yard and secure any loose outdoor items on the exterior of your property. 
Include necessary items like a flashlight, batteries, first aid kit, crank powered radio, bottled water, and an emergency food supply and be sure to keep it in your safe place.
5. Stay Safe During a Tornado 
If a tornado is approaching, take shelter in a basement or storm shelter. If these options are not available, go to the lowest level of your home, away from windows and exterior walls. Cover yourself with blankets, pillows, or a mattress to protect yourself from flying debris. After the storm, our team will take the following steps to help you restore your property: 
6. Post Storm Assessment and Damage Evaluation
Our certified technicians conduct a thorough assessment of storm damage,
inspecting both visible and hidden areas. This informs a tailored
restoration plan.
NDS works with private and public entities both prior to and after an event as necessary to provide immediate response to ensure one's ability to recover in a timely and cost effective manner.
Whether cleaned on-site or packed and cleaned later in a controlled environment, using the latest in cleaning technology, skilled NDS technicians will clean, sanitize and deodorize most commercial contents that appear to be unrecoverable.
9. Final Inspection and Handover
Projection completion will include handing your restored property back to you after a final inspection. Your new journey starts now.
Your key to successful recovery
With NDS PRIME™ Program, you can proactively plan and minimize the impact of unforeseen events on your business.
Just a phone call away
24/7 priority emergency response
Managed assistance during emergencies
Access to continuing education courses
Pre-event planning
Timely, cost-effective recoveries
Just a phone call away
24/7 priority emergency response
Managed assistance during emergencies
Access to continuing education courses
Pre-event planning
Timely, cost-effective recoveries
discover related services
COMPANIES THAT RELY ON NDS
Don't face challenges alone
Our nationwide network can handle disasters of any magnitude