HOW TO CHOOSE A QUALITY DAMAGE RESTORATION COMPANY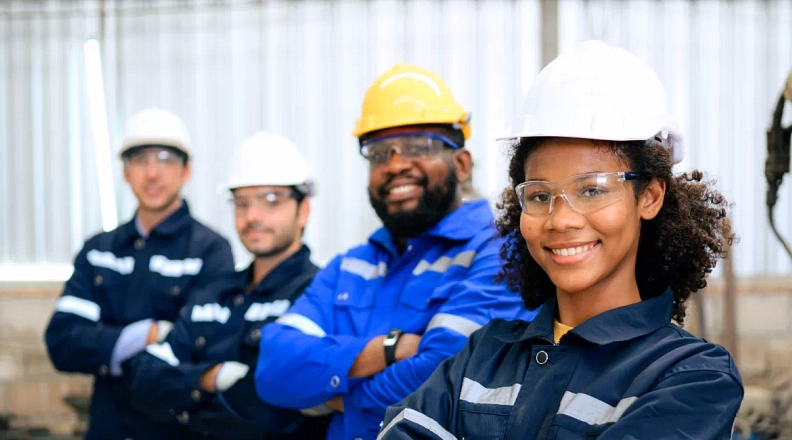 Whether it's dealing with water damage caused by a burst pipe or fire damage caused by an electrical malfunction, the aftermath of a disaster can be overwhelming. Choosing the right damage restoration company to help you pick up the pieces and get your property back to its original state can be a daunting task.
The quality of the restoration services provided by a company can make a huge difference in how you get back on your feet. That's why it's essential to know what to look for when hiring a damage restoration company. Let's explore some crucial factors to consider when choosing a quality damage restoration company.
Advanced Training and Certifications:
The first factor to consider when choosing a quality damage restoration company is the level of training and certification the technicians have. They should be trained and certified in the latest restoration techniques for all types of damage, including water, fire, smoke, and mold.
You can ask the company if their technicians are trained by the Institute of Inspection Cleaning and Restoration Certification (IICRC). IICRC certification assures that the technicians have been properly trained, tested, and have pledged to uphold the IICRC code of ethics.
Experience and Reputation:
The next factor to consider is the amount of experience and reputation the damage restoration company has. You should ask the company for references and their track record of successful projects.
You can also do an online search for reviews and testimonials. Look for companies that have been in the industry for a long time and have a good reputation for customer satisfaction. Customer satisfaction is an essential factor, as it shows the ability of the company to handle and complete restoration projects to the customer's expectations.
Availability and Response Time:
The third factor to consider is the availability and response time of the damage restoration company. Look for a company that operates 24/7, so you can call them anytime, day or night, if a disaster strikes.
They should also guarantee a quick response time to minimize further damage to your property. A quality damage restoration company will have the necessary resources and equipment to respond to your emergency quickly and address the problem.
Licensed and Insured:
The fourth factor to consider is whether the damage restoration company is licensed and insured. A reputable company should have a valid license to operate in the area where it provides restoration services.
Licensing assures that the company complies with local laws and regulations. Additionally, look for a company that has insurance coverage to protect you and your property in the event of any further damage during the restoration process.
Transparent Pricing and Process:
Choosing a damage restoration company that provides transparent pricing and a detailed restoration process is another crucial element to consider. This includes a written estimate of the cost of restoration and how long it will take for the project to complete.
The company should also be able to explain the process in detail and answer any questions you may have. A quality company will have nothing to hide and will be open and transparent in all aspects of their restoration services.
Make Sure They Offer the Services You Need:
Restoration services are an essential lifeline when a disaster strikes your property. Make sure the company you choose for your restoration project offers these services.
Emergency Service and Support:
One of the vital services your restoration company should offer is emergency service and support. As we've previously discussed, prompt response can mean the difference between minor water damage and a full-blown disaster.
Restoration companies typically operate 24/7 so they can immediately respond to your call and start the mitigation process, preventing any further damage.
Water Damage Services:
Water Damage Services form a significant part of restoration efforts. Whether the damage is caused by flooding, a burst pipe, or a leaking roof, professional restoration services have the knowledge and equipment to promptly extract the water, dry out the areas, and repair the damage, aiming to restore your property to its pre-loss condition.
Fire Damage:
Fire Damage is another area where restoration services excel. After the firefighters have extinguished the flames, restoration companies take over, removing soot, addressing smoke damage, and repairing structures. They use special equipment and techniques to clean and repair your property and ensure it is safe and habitable again.
Mold Remediation:

Mold Remediation is another important service restoration companies provide. Mold can grow rapidly if left untreated, leading to serious health issues as well as costly structural damages.
Restoration professionals can assess the area, identify sources of moisture that may be contributing to mold growth, then use specialized techniques to clean up the infestation and prevent its recurrence.
These are just a few of the services restoration companies provide. No matter what type of damage you have sustained, the right damage restoration company can help restore your property to its pre-loss condition quickly and safely.
When hiring a damage restoration company, consider their training and certification, experience and reputation, availability and response time, licensing and insurance, and transparent pricing and process. By following these guidelines, you'll be able to choose a quality damage restoration company that will help you get back on your feet after a disaster strikes.
The right company will have expertise gained from years of experience coupled with cutting edge technology to allow them to handle any emergency swiftly, accurately, and cost-effectively. With the help of a restoration company like NDS Recovery, your property will be restored, and your peace of mind restored too.
NDS Recovery - The Right Damage Restoration Company.

Dealing with the aftermath of a disaster can be a stressful and challenging experience. Choosing the right damage restoration company is essential in ensuring your property is restored to its original state quickly and efficiently. NDS Recovery is the right choice for all your restoration needs.
Contact us today to get started. We are available 24/7.