HOW LONG DOES IT TAKE TO REPAIR FIRE DAMAGE?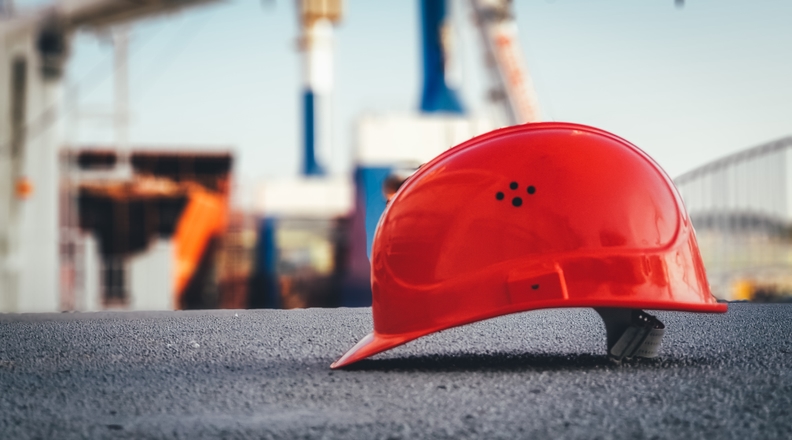 Fires cause billions of dollars in property damage each year. Experiencing the sight of your commercial property damaged by fire can be profoundly distressing and overwhelming, not to mention the screeching halt your business will endure as you try to navigate what happens next. Understanding what to do if you find yourself in this situation is half the battle.
While there is no real way to prepare for the devastation caused by a fire, you can minimize any losses by hiring a restoration team with the expertise to help get you back to business with as little downtime as possible.
The time it takes to complete a fire restoration process will depend on the extent of fire damage your business has experienced, the size of the property, the type of materials involved, and the specific fire restoration required. If the damage doesn't extend to your entire business, the whole process could be a week from start to finish. If the destruction is more extensive, it can take much longer. Ultimately, the project's scope determines if less or more time is necessary to complete the restoration.
Here's a broad overview of the timeline for fire restoration, of course, as mentioned, it can vary depending on the severity of the fire damage:
Assessment and Planning (estimated timeframe: 1-3 days): Your fire damage experts will assess the extent of the damage and prepare a scope of restoration for the work required. The evaluation will also reveal how long the process will take and an estimate on the associated costs. Hiring a trusted restoration company will ensure that you receive a clear overview of what exactly needs fixing. It should include documentation for insurance purposes. At this stage, you should expect a comprehensive plan and an outline of the steps and timeline for restoration to your property.
Initial Cleanup (estimate timeframe: 1-7 days): Your team of experts will perform an initial cleanup to remove debris, ashes, and any remaining water or chemicals used to extinguish the fire. This step includes the removal of any furniture/items untouched by the smoke, soot, and fire. By removing these objects, they can prevent any smoke from lingering and embedding itself into the fibers. The team will also prevent any more destruction from occurring by plugging up holes or restoring any weakened structures. Any items deemed salvageable will be identified and removed for cleaning or restoration.
Structural Repairs (estimated timeframe: TBD): At this time, repairs to the structural elements of the property, such as walls, ceilings, and floors will begin. As noted, the timeframe is to be determined depending on the severity of the damage incurred.
Smoke and Soot Removal on Property (estimated timeframe: 1-3 weeks): At this stage, an extensive cleaning and deodorization are required to remove smoke and soot residue from surfaces, furniture, and belongings. Air quality tests are conducted to ensure that harmful particles have been adequately removed.
Odor Elimination (estimated timeframe: 1-2 weeks): Your fire restoration expert will utilize specialized equipment at this stage. In addition, treatments may be used to eliminate lingering odors caused by the smoke and fire.
Content Restoration (estimated timeframe: 1-4 weeks): Items that were damaged by the fire, smoke, or water may be cleaned, deodorized, and restored once they are determined salvageable. This process can vary depending on the number of items and their condition.
Final Inspection and Testing (estimated timeframe: 1-2 days): Once restoration is complete, a final inspection and additional testing are conducted to ensure that the property is safe and meets quality standards.
Completion and Move-In (estimated timeframe: TBD): Much of this timeframe depends on the extent of the restoration. At this time, occupants may be able to move back into the property once all repairs, cleaning, and testing are successfully completed.
While the fire restoration process may vary in time, there are some solid steps that everyone must go through to fully restore a building after a fire. Each fire restoration project is based on the specific circumstances of the fire. Complex or extensive damage may extend the overall restoration project time.
Finding the Right Fire Damage Repair Professionals:
While the urgency to restore your business is understandable, ensuring a proper and thorough job is equally crucial. As you explore options for fire restoration, including contractors, architects, and various professionals, invest time in researching the specialists you plan to hire. Prioritize evaluating your requirements, preferences, and financial considerations too. Interview potential candidates to understand their offerings and request references to make sure they meet your standards.
Avoid investing resources into the rebuild of your business only to find it falls short of your expectations. Equally important is establishing a sense of comfort and trust in the professionals you choose. Working with experienced and reputable restoration professionals can help ensure a more efficient and effective restoration process and get you back to your life as soon possible.